Did you buy a house this year? If you did or are planning on it, you could save some big bucks on your property taxes by transferring or "porting" some or all of your 'Save Our Homes' benefit on a previous homestead property to a new-to-you homestead property. Whether you are upsizing or downsizing, the state law allows you to transfer the benefit (up to $500,000) to your new home if you had a homestead exemption on the prior home in either of the last two years prior to the year you establish a homestead exemption on your new home. Doing so will reduce your new property's taxable value in addition to the homestead exemption you are entitled to as an owner occupant.
Now if you moved previously and missed doing this, you may still qualify. So long as the homestead exemption on the new property is established within 2 years of abandoning the homestead exemption on the prior property, you can still file to for portability of the tax benefit in later years.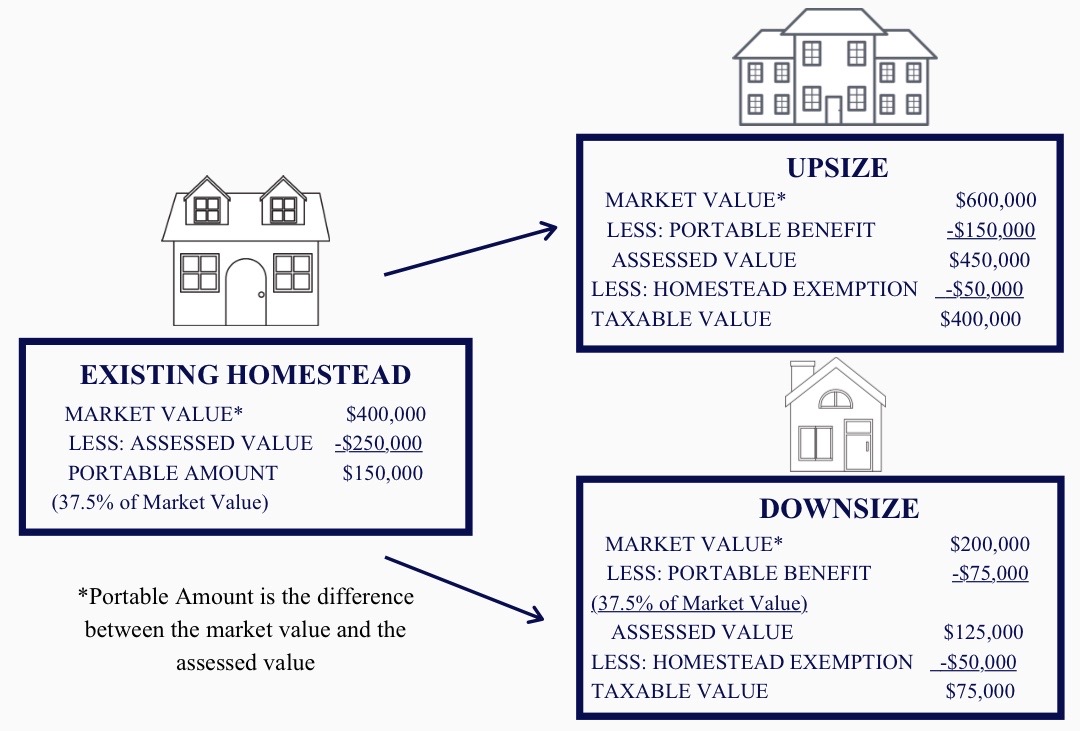 As with filing your Homestead Exemption, the deadline to apply for tax portability is March 1st following the year to which you want the benefit to be applied. Check with your local Property Appraiser's office for more information and instructions to file. Here in Northeast Florida?