SALES ACTIVITY – LUXURY PROPERTY SALES SOAR
Earlier this year when the pandemic first hit, Chief Economist for the National Association of Realtors, Lawrence Yun, predicted that the industry would take a small and short term hit, but come back strong and quick. (It did). This "hit" was really just deferred sales and as noted in my prior market updates (August 2020), the start of the annual slow down we typically experience once school is back in session would be delayed as those "would be" sales from earlier this year came to fruition. No surprise, according to Trading Economics, which obtains and charts housing stats from the National Association of Realtors, national resale home sales continue to surge to an adjusted $6M units ending August 2020, the highest record since December 2006.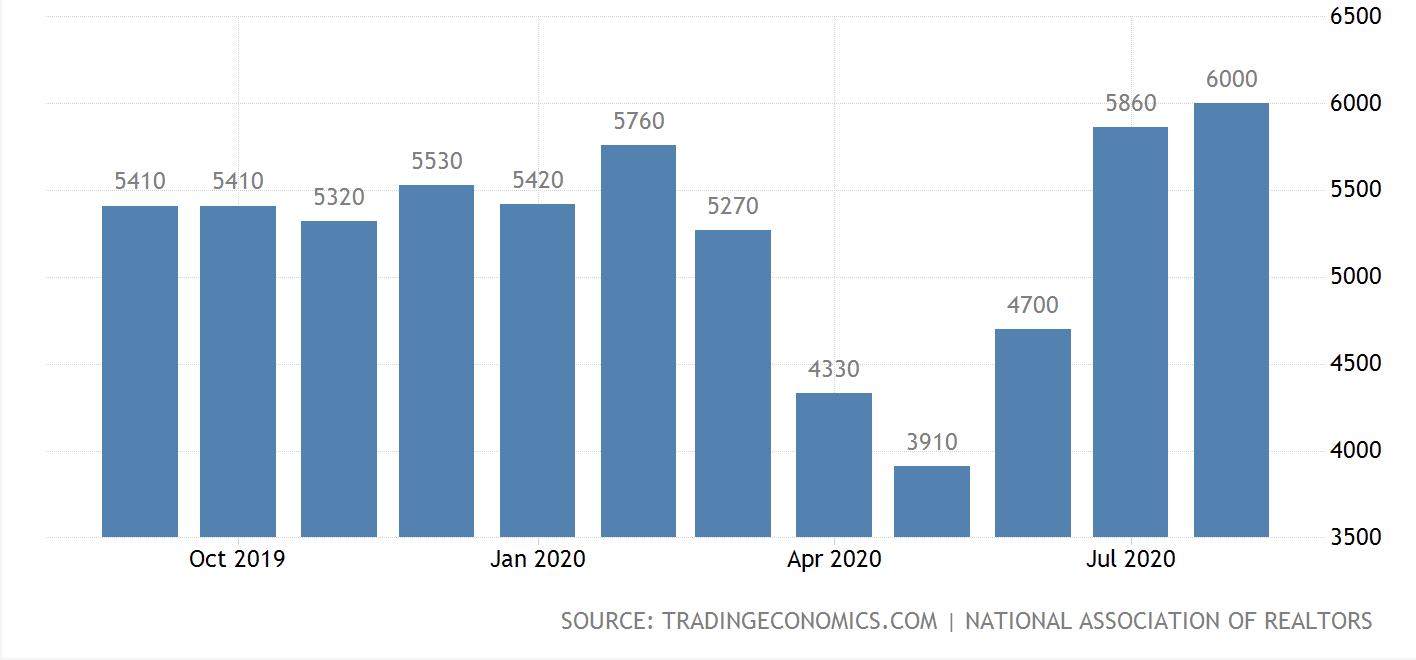 Interestingly, higher priced properties are leading the way across both the state of Florida and here locally. According to Florida Realtors Chief Economist Dr. Brad O'Connor,
Sales in the upper price tiers for both existing single-family homes and existing condo-townhouse properties paved the way for the surge in closed transactions.
Sales of single-family homes of $1,000,000 or more were up nearly 82% year-over-year, while sales in the $600,000 to $1,000,000-range were up almost 72%. And, as was the case in the single-family category, condo and townhouse sales of $1,000,000 and above increased by 63.5% from last August, and sales in the $600,000 to $1,000,000-range rose by more than 71%.
This trend is happening locally in Northeast Florida as well. Sales of properties priced more than $500,000 were up 87% and captured about 10% more of the overall sales than this time last year.
Now, some of this can be chalked up to the price appreciation we continue to experience caused by the continued and broadening inventory shortage of homes listed for sale.
But it likely has to do with the recovery of the stock market. As with any economic recession, the stock market is usually the first to take a hit. It's also usually the first to recover, as was the case this year. The stock market has largely stabilized since the initial pandemic impact where stockholders have recovered most of any losses incurred earlier this year. And while there is no guarantee the stock market will continue it's current upward trajectory, at least for now, investors are well positioned and have more confidence to reallocate their resources to other wealth building opportunities, including real estate. And since the largest percent of stockholders are already wealthy individuals with deep pockets, it makes sense that those investors reallocating funds to real estate are doing so at the higher price points.
SHOWING ACTIVITY

Absent the expected dip in March and April, showings per residential property listed for sale across the southern U.S. increased steadily and aggressively this year over the prior year.

In fact, August showings were up over 50% from the same period last year.
INVENTORY OF HOMES FOR SALE (ABSORPTION RATE)
The inventory of single family residential properties available for sale continues to drop double digits. Here in Northeast Florida, we now have just over 6,300 homes available for sale or 2.35 months supply for the month ending September 2020, down over 30% from this time last year.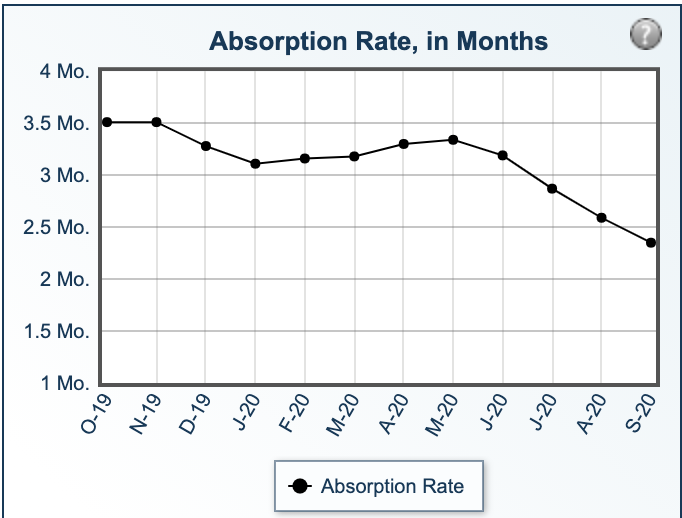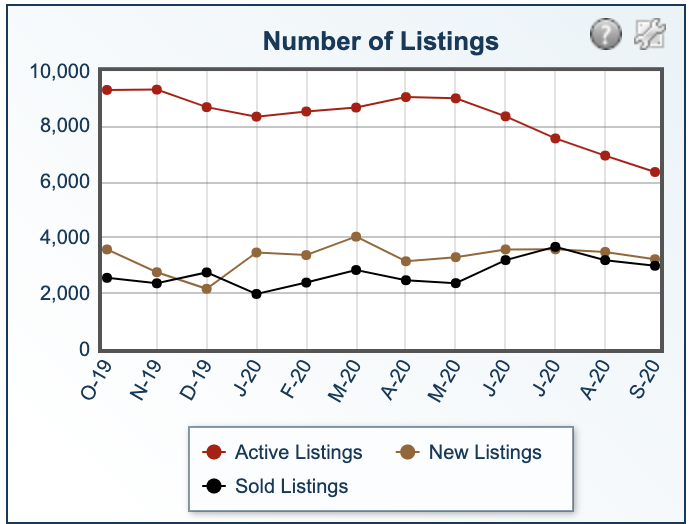 Not surprisingly, this is in line with the recently reported 2.3 months' supply of inventory across Florida. We've been steadily declining for some time now, continuing to move in the wrong direction. The shortage is further tightening the availability of homes for prospective buyers making it all the more important for active buyers act quick and aggressively when they find the right house for them.
MORTGAGE INTEREST RATES
Their saving grace is the undeniable record-breaking mortgage rates available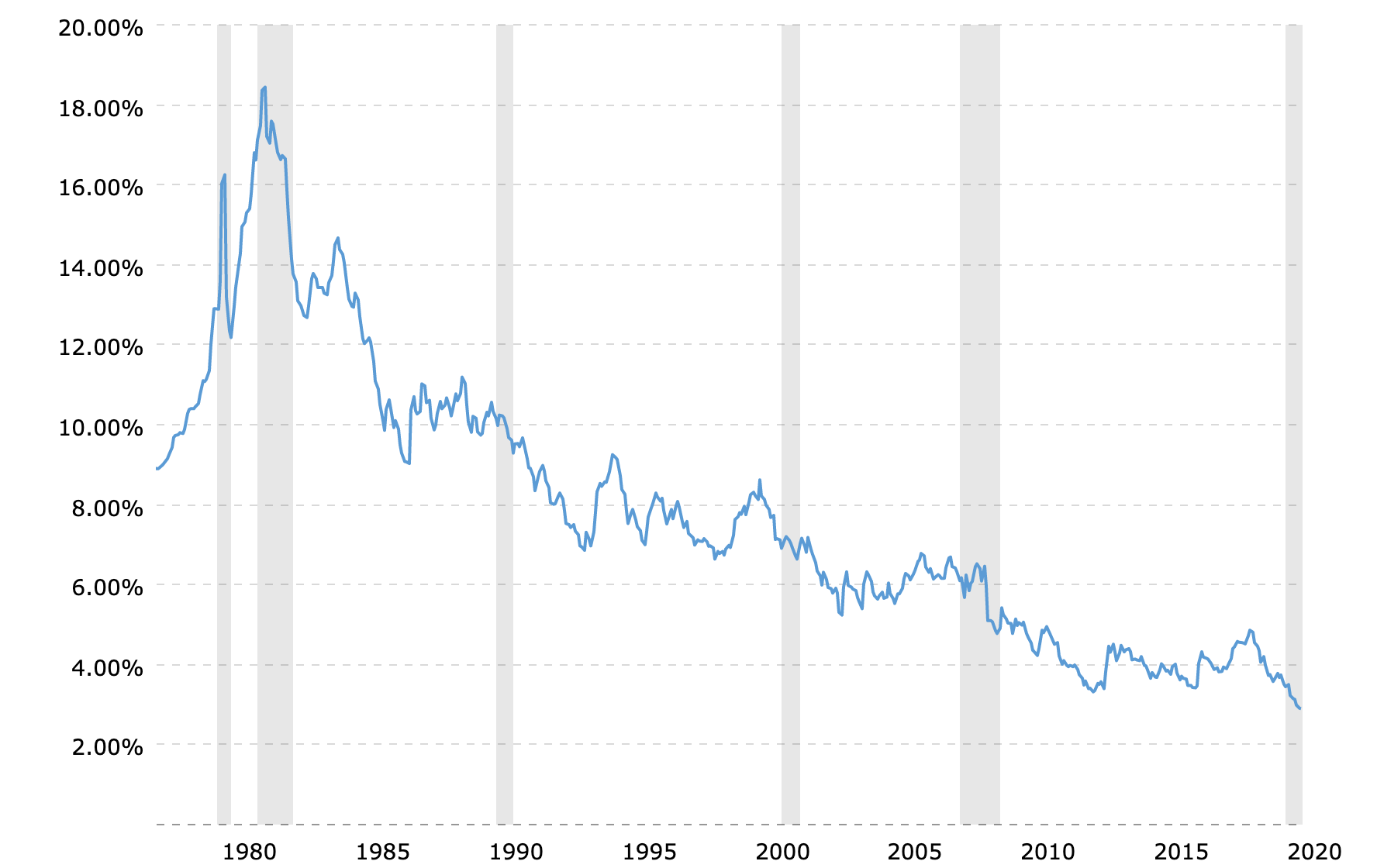 , currently hovering around 3.0%, making affordability MUCH better than if interest rates increased even one percentage point. Throw in some realistic expectations and a savvy, experienced Realtor who will HUSTLE like mad for you, and you've got the recipe to capitalize on the housing market in a huge way.
CLOSING REMARKS
While we may see a little shake up post election, the expectation is that for the rest of 2020 and well into 2021, home sales and the need for housing will continue to increase both locally and nationally, assuming continued low mortgage rates and job recovery.
Curious to know what the experts are saying could happen to the real estate market after the Presidential election? Click here.
Sources: Northeast Florida Association of Realtors MLS, Florida Association of Realtors' August Market Update, Trading Economics,